March 2018: Tips, ENews & More!


With March break just finished, we are pretty sure you are back in your busy routine. In your hectic schedule, don't forget to schedule an appointment for a cleaning or check-up. We otherwise hope you had a relaxing and fun-filled March break!
Have a fun and safe month,
Dr. Tsang and Team
Welcome Dr. Maggie Saleh & Dr. Young Ho Lee to the team!
You may have seen some new faces at the office recently. We'd like to introduce two new dentists to the team, Dr. Maggie Saleh and Dr. Young Ho Lee. We hope that you get to know them both better in your upcoming appointments, and please make them feel at home! Read below to learn more Dr. Saleh and Dr. Lee.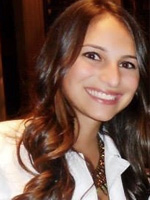 Dr. Maggie Saleh
graduated with a Bachelor of Science degree, majoring in Psychology, from McGill University in 2011. She then continued at McGill where she studied dentistry and obtained a Doctor of Dental Medicine degree in 2015.
Afterwards she completed a one year General Practitioner Residency at the Jewish General Hospital in Montreal. After graduating she worked for a year and a half at a very busy General dentist clinic in Montreal where she treated children and adults of all ages.
In her spare time she enjoys spinning, yoga, skiing and spending time with her family and friends.
---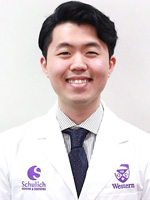 Dr. Lee
graduated from Western University with his Doctor of Dental Surgery Degree. Throughout his academic career, Dr. Lee dedicated himself in the research field of preventative dentistry. He published 3 peer-reviewed articles in well recognized journals. He was invited to present his studies in American Association of Dental Research.
Dr. Lee continuously trains to provide the patients with the best treatment possible. He is a warm and caring person who always puts his patients first. He is very happy to become a member of Dr. Tsang dental family and always enjoys seeing his patients.
In his spare time, he loves to travel and enjoys going to concerts.
Click here to learn more about our team.
The Importance of Smiling!
If you feel great, a smile comes naturally. It's an outward sign of joy, amusement, or excitement. Obviously, it is not natural to smile when we're sad or upset; but it turns out that smiling might be the best thing to do when you're ready to shift int o a brighter mood. And it's not just for you; each time you smile at a person, their brain coaxes them to return the favour. You are creating a reciprocal relationship that allows both of you to release 'feel good' chemicals in your brain (endorphins), activate the reward centres, increase attractiveness and the chances of living longer, healthier lives.
Click here to learn more.
Goji Granola
March is Nutrition Month, so we have selected a simple recipe that is filled with nutritious ingredients that you may not readily have in your home. We encourage you to cook outside of the box for the month and try some foods that can bring some variety into your diet as well as your pantry.
This easy to make recipe is great for an afternoon snack, or anytime you need a boost of energy. Make double the recipe and save it for later too!
Click here for the full recipe.