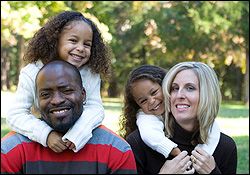 Our dental teams are proud to provide comprehensive family and cosmetic dental care for your entire family in the North York and Toronto Beaches area. From regular check-ups and cleanings to beauty enhancing cosmetic dentistry, our team will help you keep your smile healthy and attractive. Please browse through our dental services to see what we can do for your smile.
With Your Family in Mind, We Deliver…

CONVENIENCE
Evening, weekend and full family appointments are available.
Our Main Street (Toronto Beaches) dental office is minutes from Main TTC Subway and Danforth GO stations.
Our Yonge & Sheppard (North York) dental office is walking distance from Sheppard & Yonge TTC Subway Station.
Direct electronic insurance company billing.
Flexible payment options are also available.
COMFORT
Video games for kids to enjoy.
Television and salt water aquarium to relax you.
Along with English, our friendly staff also speaks Greek, Yugoslav, Hebrew, Chinese, Korean and Filipino (Tagalog and Ilocano).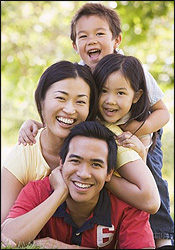 CARE
General, Family, and Periodontal Dentistry - including services such as dental bonding, bridges, and implants.
Dental Hygiene - our hygiene program takes a proactive approach to prevent dental disease and serious dental problems.
Dental Technology

Digital Intra-Oral Camera - we can look at the oral conditions of your mouth, which allow better understanding of your diagnosis and treatment options.
Low Radiation X-Rays - our digitized radiography system provides excellent images with less radiation than conventional x-rays.
Contact our North York or Toronto Beaches Dental Office Today to Schedule Your Family's Appointment